Want to ace your exams?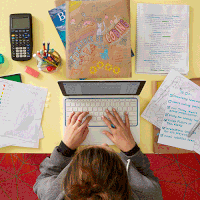 We want that, too. So we've made a stress-free space for you to study.
Join us for study hall at NewSpring Clemson. There's space to study alone or with your friends. We'll have coffee and snacks to keep you going.
Check out the schedule below.
Monday, Dec. 11
9am to 5pm
Free food: Walking tacos
Tuesday, Dec. 12
9am to 8pm
Free food: Soups and cornbread
Wednesday, Dec. 13
9am to 3pm
Free food: Mashed potato bar
Thursday, Dec. 14
9am to 8pm
Free food: Spaghetti
Friday, Dec. 15
9am to 12pm
Free food: Waffles and hash browns from Waffle House
Like what you just read? Download the NewSpring App for an even better reading experience. You can read, share, and bookmark your favorites quickly and easily from your phone.